January 5, 2016
Posted by:

Raz Dynamics

Category:

Events, Microsoft Dynamics CRM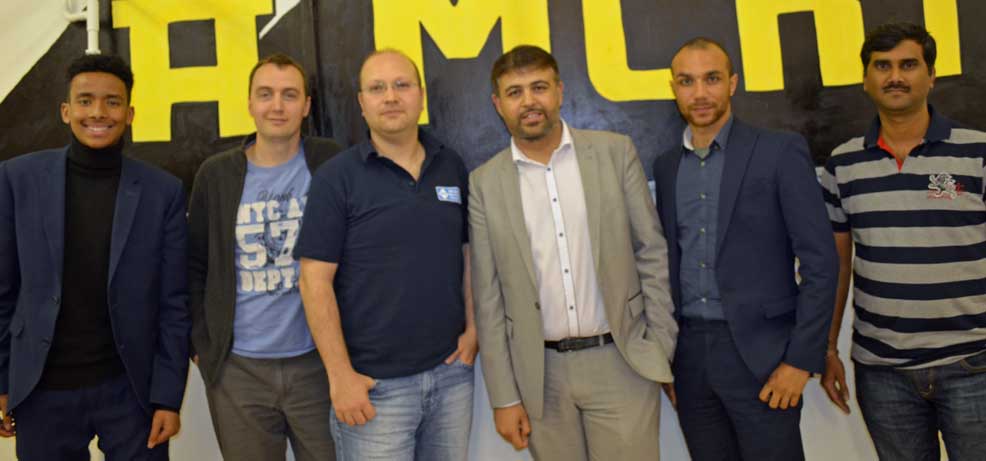 The Microsoft Dynamics CRM Developer Group / CRM Saturday Update!
Last Year the Dynamics CRM 2015 Developer Workshop was the first Event which I was proud to organise with the help of our special guest Baris at SpaceportX in Manchester, UK.
Baris was Awarded the MVP for Dynamics CRM, and is Solution Architect and Developer for the likes of Metrobank. We started the Workshop sharing Tips for Developing and Extending the Dynamics CRM Platform using the Dynamics CRM SDK. Baris gave an excellent presentation sharing his personal tips addressing scenarios including;
Developing Plugins
Workflow Activities
Portals
Web Services
Client Side Scripting / JS
Mobile Development
We shared tips for upgrading to Dynamics CRM 2015 and how to leverage on the new SDK features such as Turbo Forms and ExecuteMultiple. We openly traded tips on developing & implementing Microsoft CRM Solutions, and encouraging the development of opensource CRM solutions to solve common CRM problems such as Autonumber, Geocoding and using the XRM Toolbox framework to help Non Profit and Public Services. We then opened the floor to answer technical questions and discuss the impact of the SDK changes  and how to prepare your CRM solutions for upgrading to CRM 2015.
The CRM event was a great chance to meet fellows from the CRM Developer community who raised their pain points with crm development, as well as CRM users from Non Profit Organisations to Financial Services, and we found that the development challenges faced were quite similar so it was a fantastic opportunity to address them during the event.
I am currently putting together the agenda for the Dynamics CRM 2016 Developer Group Workshop,
CRM 2016 Web API
New SDK Features & Deprecations – Razwan
CRM Integration, Web Services & Performance Considerations – Baris Kanlica
Emerging Technologies to deliver Enhanced Customer Experiences – Razwan
Dynamics CRM Testing Framework – Jordi Valeques
Client Side Development Tips – Jordi
CRM Performance Tips – Razwan
If you would like to get involved or request a particular topic please email info@crmconsultants.co.uk