Microsoft Dynamics CRM provides a range of powerful business solutions for customer relationship management (CRM) that can help businesses and staff become more productive in carrying out their daily operations. One of the key benefits of Microsoft Dynamics CRM is its native integration with well-known Microsoft applications and tools such as Outlook, Office, SharePoint, Office 365, Windows, SQL Server and Azure.
Microsoft Dynamics provides a scalable and affordable platform for business solutions for both small & medium businesses as well as Enterprises. It meet the needs of many industries such as retail, service, manufacturing, financial services and public sector.
Microsoft Dynamics CRM can be customised for Industry specific business requirements by CRM Consultants and we also specialise in the following Microsoft Dynamics Solutions;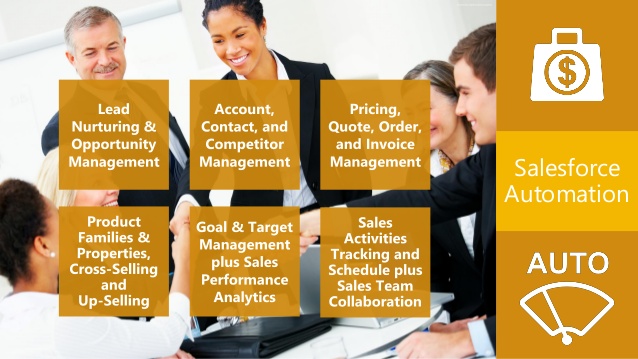 Sales Force Automation: Optimize sales efforts with the familiar and intelligent features of Microsoft CRM with highly intuitive interface and embedded Microsoft Office capabilities to increase time with customers and achieve real-time insight.
Planning: Set up territories and teams for optimal organizational efficiency and create price lists, discounts, unit groups to streamline offer management. Users can post sales best practices and tips in the Resource Centre. Make use of strong role-based and group-based permissions for easy information distribution.
Opportunities:  Close deals faster by centrally tracking key deal information and enable more effective team selling with team-based ownership. Monitor and create customized offers and pricing for each opportunity. Effectively position against the competition with seamless competitor tracking. Identify and leverage extended relationships (lawyers, consultants) in the sales process. Streamline proposal creation with embedded document management capabilities. Ensure consistent sales processes enterprise-wide with predefined workflows. Track generated revenue with order and invoice tracking.
Streamline account management: Track all activities and interactions for each contact and account and identify the influential factors for each account. Embedded analytics allows you to identify cross-sell and up-sell opportunities. CRM can automatically track contract renewal dates and details. Understand complex organizational structures with hierarchal relationship tracking.
Timesavers: Use Microsoft Dynamics CRM right within Microsoft Office Outlook and Instantly find the information you need with preview panes, personalised views, record pinning features and Most Recently Used lists. Microsoft Office products are seamlessly integrated to improve your communication and team collaboration. Easily promote Office Outlook contacts and email messages to Dynamics CRM with a few clicks. Robust data import and data de duplication features to reduce wasted cycles. Ensure your sales people are working on the most current data with bidirectional data synch between Microsoft Office Excel and Microsoft CRM.
Pipeline: Easily track the sales pipeline for improved financial planning and increase accuracy of revenue projections with individual or rollup forecasts. Users can track revenue goals by predefined criteria and track sales quota versus attainment at individual or group level, and identify key trends for deals won or lost opportunities to optimize the sales process.
Empty tab. Edit page to add content here.
Empty tab. Edit page to add content here.
Empty tab. Edit page to add content here.
Empty tab. Edit page to add content here.
Microsoft Dynamics CRM is a complete Customer Relationship Management system that provides a customizable platform for Sales, Marketing and Customer Service.  Microsoft CRM encompasses all the best practices of customer relationship management and streamlines the way you communicate with clients, and collaborate with each other to guarantee a consistent level of service.
Microsoft Dynamics Marketing can help you track and follow up on leads at the right time. We can help you monitor lead generation numbers and sales conversion rates, so you can identify what gets you the best results. Provide marketing professionals with intuitive data organisation and filtering tools, powerful campaign management features and insightful marketing analytics to increase the effectiveness of marketing campaigns, generate demand and better track key performance indicators.
Microsoft Unified Service Desk offers a highly customizable framework for condensing user data from various platforms in CRM into an integrated solution that provides an all-encompassing overview of customer relationships. As a result, call center agents have seamless access to valuable data on consumer behavior, enabling them to communicate, comprehend and handle customer demands and queries with ease.
Microsoft FieldOne is a dominant service provider of seamless solutions that aid in delivering outstanding customer service, cutting costs and boosting profits. Being a world-class provider of field services, It is now part of the Microsoft Dynamics CRM product range, this allows users to manage every point of communication with their customers whilst managing service agents, ensuring an elevated consumer experience. FieldOne posses industry-leading technologies for businesses to provide better field services. Some of the services include: