Microsoft Dynamics CRM can be used to fulfill your business intelligence and reporting requirements by providing users with tools to build there on personalised dashboards with drag and drop features. Providing users with visible and actionable information, allowing them to make well informed business related decisions.  With the aid of highly customizable, user-friendly dashboards, this technology delivers raw data into valuable information, enhancing the business analytics procedure.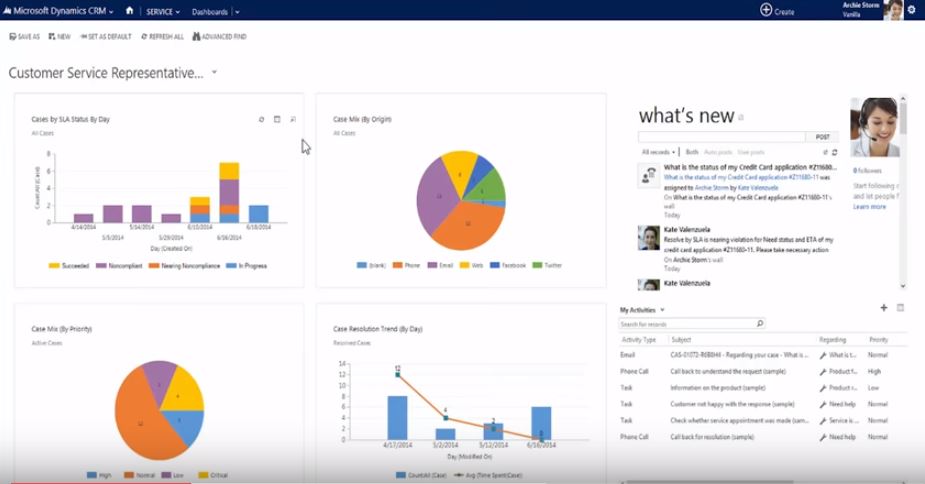 The integration of CRM and Business Intelligence derives data from several business systems and consolidates it in a 'dashboard'. These visual summaries of vital business data are then analyzed and displayed as Key Performance/Financial Indicators (KPI's), which are sophisticated indicators that compare actual business performance to expected targets.
The benefits of a CRM/Business Intelligence integrated platform include:
Storage and management of data
Reduced duplication of data (common drawback of CRM that can be countered with Business Intelligence)
Increased business efficiency
Identification of market trends
Detailed consumer patterns and behavior
Improvised and accelerated decision making process
Gartner estimates that USD14B is spent on Business Intelligence every year, while it is seen that a company implementing this technology is 5 times more likely to make decisions faster than without. With the help of Business Intelligence, corporate executives are able to engage in accelerated, better-informed decision making processes, allowing them to stay ahead of the competition. This comparative market advantage will allow them to achieve long-term stability.
Reports thats are more complex may require the use of Fetch XML or SQL and can also be displayed within CRM.
CRM SSRS Reports